I wrote a critical essay on The Oedipus Complex in D. H. Lawrence's novel Sons and Lovers and was delighted when my cousin Dominique Van Rentergem told me that I could use one of his paintings for the eBook's cover.
Here's what it looks like: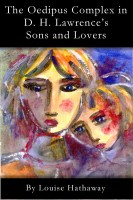 The Oedipus Complex in D. H. Lawrence's Sons and Lovers
by Louise Hathaway
I think the cover perfectly captures the feeling of the book, which is about a mother and son who have a destructive bond that causes a tremendous amount of grief for the son when he grows older and wants to date and love women. Will his mother ever let him go?
My essay has pictures that my husband took when we went to the famous author's birthplace in Eastwood, England. If you ever want to see this house and museum, I provide some points of interest around Eastwood and describe a wonderful hotel we stayed in that was nearby. My husband and I also went New Mexico to see where D. H. Lawrence lived and was the happiest in a three-room rustic cabin near Taos. The property also has a little chapel where his ashes are buried.
We spent three weeks in England, tracing the footsteps of major British authors. I write about this literary pilgrimage in the eBook below: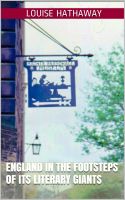 England in the Footsteps of Its Literary Giants
by Louise Hathaway
Both are available for only 99 cents at all your favorite online bookstores